Bhagvan's Aradhana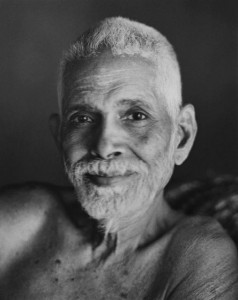 Aradhana is the Samadhi day of  Sri Ramana Maharshi, the day on which he left the human body and attained Brahma Nirvana. Sri Bhagavan Himself considered both life and death in this body as mere thought forms. In this regard, an old devotee S.S. Cohen recalls this from the master's teaching in his book Guru Ramana: "Life is miserable because it consists of nothing but thoughts. When death strikes down the body, the dreamless, thought-free state prevails for a brief period, but soon thinking starts again in the dream – 'astral' – world, and continues till a full 'waking' takes place in a new body, after another dreamless lull. This daily cycle of waking and sleeping is a miniature of the cycle of life and death in man and the universe, of alternation of activity and rest. The substance of the former is thoughts and sensations, and of the latter the peaceful being from which these arise. To transcend birth and death we have, therefore, to transcend the processes of thought and abide in the Eternal Being… But the Jnani, the Self-Realised man, whose mind has already ceased to act, remains unaffected by death; it has dropped never to rise again to cause births and deaths. The chain of illusion has snapped forever for him… It is now clear that there is neither real birth nor real death. It is the mind which creates and maintains the illusion of reality in this process, till it is destroyed by Self-Realisation."
Sri Ramana attained Maha Nirvana on April 14th 1950 and some people may wonder why Aradhana was celebrated on the 18th of April this year. This is because, in India, religious and spiritual anniversaries are usually observed according to the astrological constellation and so the day of commemoration may vary from year to year in lieu of the appearance of the constellation.
This year too, in the Ashram,  the usual Aradhana programme was observed. The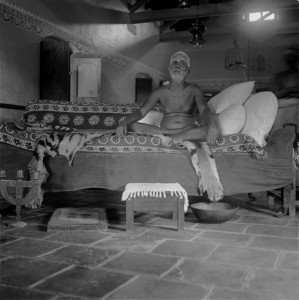 morning began with special chanting of Ramana sthuthi panchagam and Aksharamanamalai after which the Brahmin priests commenced the Rudra japam in preparation for the grand Ekadasa Mahanyasa Rudra abhishekam in the shrine of Ramana's samadhi, which was the main event of the day. Breakfast, lunch and dinner were served to one and all and devotees partook enthusiastically in all the meals.
In the evening there was a music concert rendered by the troupe from Ramana Maharshi centre for learning in Bangalore. They sang songs in praise of Ramana in Tamil, Telugu and Sanskrit, covering both ancient and contemporary compositions. May the truth of Ramana's who am I shine in all our hearts on this Aradhana !

---