Sat Darshanam (Vision of Reality)
"Kartur ajnaya prapyate phalam. Karma kim param karma tajjadam"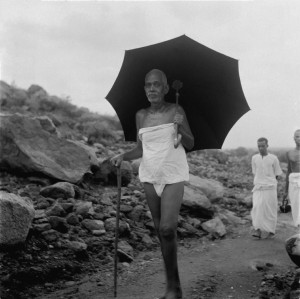 Among all the literary works of Sri Ramana Maharshi, if one were to be chosen as the gospel of the sadhaka on the path of knowledge, it would no doubt be the Upadesa Saram, or the 30 verses on Reality. For, in these thirty brilliant verses set in beautiful poetry, Sri Ramana has compounded the entire truth of Advaita Vedanta as well as laid out the steps to be followed by the jnana marga sadhaka to reach the highest state of Realisation or, in Sri Ramanas words, the True state of Being, the 'Sat'.
The title speaks for itself for it means the Essence of Teaching and is verily so. It would be no exaggeration to say that the profound study of the Upadesa Saaram would give the

reader a clear understanding of the Truth and the concentrated practice of its Teachings would certainly lead  him to Realisation. The Upadesa Saram is chanted by Brahmin vedic scholars daily in the Ramanashram at 5.30 p.m. at the end of the Yajur Vedaparayanam consisting of Sri Rudram – Chamakam, Namakam, Sri Shuktham and Purusha Shuktham.
The story of how the Upadesa Saram came to be composed is quite interesting. The devotee-poet, Sri Muruganar  wanted to write 100 verses in praise of Ramana, identifying Him with Lord Shiva. The purpose was to sing the glory of Ramana by drawing a parallel with the legends around Shiva. After Muruganar had composed 70 verses, he wrote about the legend of the sages of  Daruka forest. When he came to the point where Shiva had to impart spiritual instruction to the sages, Muruganar cleverly asked Ramana to complete the final 30 verses. Of course he would not accept a no and so Ramana composed thirty succinct verses containing the Upadesa or the Teachings that Shiva imparted to the sages.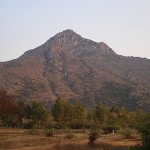 Now these 30 verses in Tamil are called Upadesa Undiyar. Ramana himself composed them individually in Telugu, Sanskrit and Malayalam under the title 'Upadesa Saram' or Essence of Teachings. The Upadesa Saram seems to have two distinct parts. The first half deals with Karma, Bhakthi and Yoga or Action, Devotion and Union respectively. The second half deals with the straight path of self enquiry, an enquiry into the nature of the mind of the individual, the tools and methods to be used in the process leading one thus to the Ultimate Realisation or Self-Knowledge which is 'here and now'. To quote Ramana's words "The one who is aware of his divinity, while in the body, is in a state of bliss beyond description, transcending bondage and liberation. This is here and now." – verse 29
"Bandhamuktyat'itam param sukham. Vindat'iha jivastu daivikaha"
---