Aham Sphurana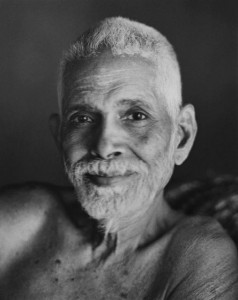 Sphurana is felt on several occasions, such as in fear, excitement etc. Although it is always and all over, yet it is felt at a particular centre and on particular occasions. It is also associated with antecedent causes and confounded with the body. Whereas, it is all alone and pure; it is the Self. If the mind be fixed on the sphurana and one senses it continuously and automatically, it is Realisation.
Again sphurana is the forestate of Realisation. It is pure. The subject and object proceed from it. If the man mistakes himself for the subject, objects must necessarily appear different from him. They are periodically withdrawn and projected, creating the world and the subject's enjoyment of the same. If, on the other hand, the man feels himself to be the screen on which the subject and object are projected, there can be no confusion, and he can remain watching their appearance and disappearance without any perturbation to the Self.
The 'I' is not known in sleep. On waking, the 'I' is perceived associated with the body, the world and non-self in general. Such associated 'I' is aham vritti. When aham represents the Self only it is Aham Sphurana. This is natural to the jnani and is itself called jnana by jnanis or bhakthi by bhakthas. Though ever present, including in sleep, it is not perceived. It cannot be known in sleep all at once. It must first be realised in the waking state, for it is our true nature underlying all the three states. Efforts must be made only in the jagrat (waking state) and the Self realised here and now. It will afterwards be understood and realised to be continuous Self, uninterrupted by jagrat, swapna and sushupti (waking, dream and deep sleep states). Thus it is akhandakara vritti (unbroken experience). Vritti is used for lack of a better expression. It should not be understood to be literally a vritti. In that case, vritti will resemble an 'ocean-like river', which is absurd. Vritti is of short duration; it is qualified, directed consciousness; or absolute consciousness broken up by cognition of thoughts, senses etc. Vritti is the function of the mind, whereas the continuous consciousness transcends the mind. This is the natural primal state of the jnani or the liberated being. That is unbroken experience. It asserts itself when relative consciousness subsides. Aham vritti ('I' – thought) is broken. Aham Sphurana (the light of 'I' – 'I') is unbroken, continuous. After thoughts subside, the Light shines forth.
– Bhagavan Sri Ramana Maharshi (extract from Talks)
---